Nikkei Chronicles #5: Nikkei-go: The Language of Family, Community, and Culture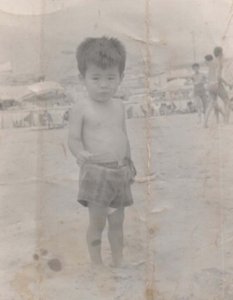 Yo vivía tranquilo con mis abuelos en mi barrio de la cuadra 11 de Arnaldo Márquez en Jesús María (donde "el que no tenía de inga, tenía de mandinga1"), cuando mis padres decidieron mandarme al colegio. Entrar a Jishuryo (Colegio Santa Beatriz) y verme de pronto rodeado de "chinos2" me produjo un shock del que tardé un tiempo en recuperarme (hasta ese momento todos mis amigos, a pesar de las advertencias de mi obā de que no me juntara con los "dojin3" habían sido peruanos).
Poco después de entrar ...