Kizuna 2020: Nikkei Kindness and Solidarity During the COVID-19 Pandemic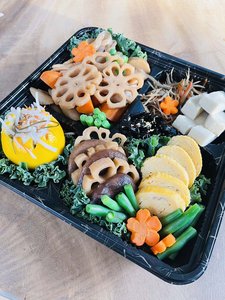 When my Facebook friend suggested a submission for Discover Nikkei's Oshogatsu photo activity, it simply opened up a floodgate of cherished memories. In my family everyone calls me Scrooge McDuck because I dread the Christmas hype, from gift giving to tree decorations, cookie-baking, and the card exchanges that for me, are simply "over the top." Oshogatsu, on the other hand, is something I love and anticipate each year. Oshogatsu—the way my family celebrates it—is an event imposed by me in reverse to my family as if in repentance for the Christmas extravagances.
It dawned on me some ...