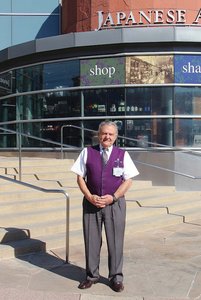 As a volunteer docent at the Japanese American National Museum, Nahan Gluck leads his tours with pride, compassion, and conviction. What many find surprising, and maybe a bit refreshing is that this particular docent does not have an ounce of Japanese in him, biologically that is.
Born in New York, Nahan moved to California when he was six years old. One accidental encounter in the 1950s changed his life in ways he could never have imagined, he befriended Kazuto Hirata, a Nisei. This opened a wide gateway of interest to Japanese American history for him.
They became close friends. When ...