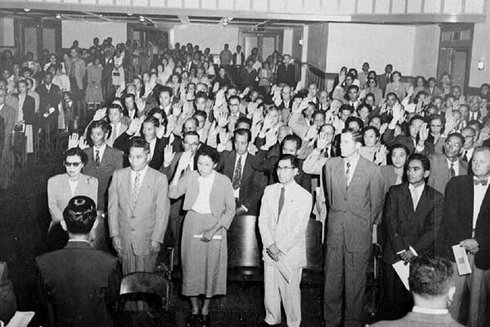 Once he was our friend
The owner of the store now
Behaves nervously
Refusing to sell us goods

Shizue Iwatsuki1
With the war coming to an end, Oregon experienced renewed anti-Japanese movements. In Gresham, local farmers and businessmen, inspired by the economic advantage of Japanese exclusion, started a campaign to prevent their return as early as 1943. This movement led to the establishment of the Oregon Anti-Japanese Inc., in November, 1944. Later renamed the Japanese Exclusion League, this group called for "the enactment of legislation, both State and Federal, designed to exclude from United States citizenship now ineligible for ...