Little Tokyo Community Profiles - 2010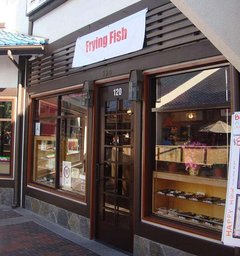 Editor's note: Discover Nikkei is an archive of stories representing different communities, voices, and perspectives. The following article presents the opinions of a Little Tokyo business owner and does not represent the views of Discover Nikkei and the Japanese American National Museum. Discover Nikkei publishes these stories as a way to share different perspectives expressed within the community.

"You cannot hold a tsunami by yourself." These are the words of Mr. Akimoto as he ponders the future of Little Tokyo. His wife, Mrs. Akimoto, is the owner of Frying Fish, a kaiten-sushi restaurant in the center of Little ...