Nikkei Chronicles #6 — Itadakimasu 2!: Another Taste of Nikkei Culture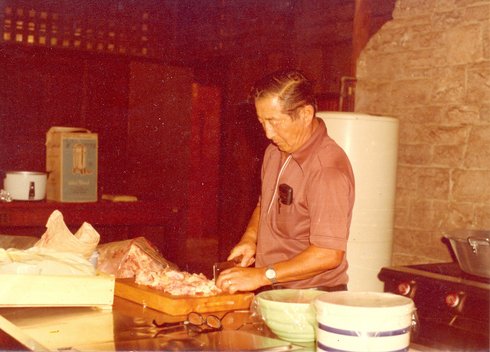 Chohichi Tanaka left Itoshima in Fukuoka, Japan in the early 1900s looking for a better life. He decided to venture to America where he thought he might find work. Chohichi stopped in Hawaii for a short period, but continued to head to the mainland. He arrived in San Francisco. He went to French Camp, near Stockton, California. He became a share cropper and grew sugar beets and sweet potatoes. He met his wife through a picture bride arrangement; her name was Waka.
They had five children: Aiko, Yoshio, Masao, Mitsuko, and Hanako. They all attended school in French Camp. Education ...