Nikkei Chronicles #8 — Nikkei Heroes: Trailblazers, Role Models, and Inspirations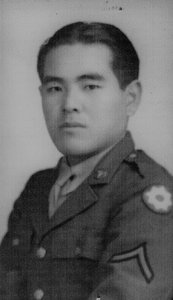 My hero Is my late father-in-law Yoneto James Nakata. He was the father of my wife, Mary Nakata. She asked me to research her father's life as she never knew him because he died when she was only six months old.
Over a period of 30 years, I came to know him through the few documents that Mary had. Yoneto Nakata was born in Sanger, California on November 25, 1918 to immigrants from Hiroshima, Japan. They worked in the San Joaquin Valley as farm workers, picking fruits such as grapes and peaches. But in 1925, his parents along with ...