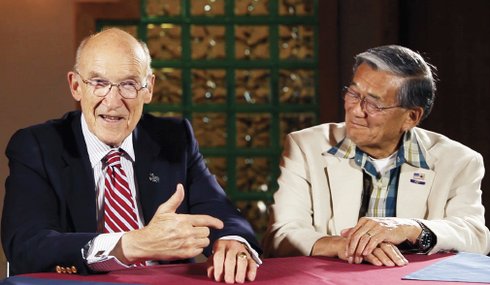 "I don't like the word H-A-T-E. I don't use it," says Norman Mineta.
Even if it's a matter of a dislike for carrots, the former transportation secretary says "hate" isn't a part of his vocabulary, and that informs who he is and the issues he has championed.
"I've always been a half-full kind of person, more optimistic about things and how they happen, but you know I was only 10 years old at the time of the evacuation, so it wasn't real hard impact on me. But I saw the impact on people like ...