Nikkei Chronicles #2 — Nikkei+ ~ Stories of Mixed Language, Traditions, Generations & Race ~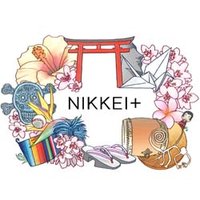 I began to beat Sammy with his own leg braces, polished by mama to a new money shine, around the time people stopped looking at me, their eyes resting on Sammy, listening to his hospital stories, admiring his scars, a mountain range, crawling, stitch by stitch calf to heel. I would knock him in the head with his own hard, thick-soled boots.
"Siblings do that sort of thing," daddy once said as he puffed on a well-chewed pipe, smoke connecting each word, slowing their delivery for our mother to translate his English to Japanese. Sammy's burnished brown, hand-sewn boots ...