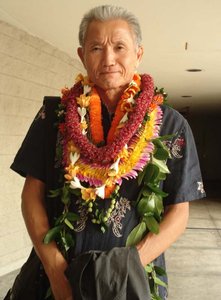 Read part 2 >>

Playing the sanshin and singing traditional Okinawan songs were also instrumental in Uchināguchi being passed on in the immigrant communities. Even in the South American Uchinanchu communities, Uchināguchi was spoken along with Portuguese and Spanish.
I remember meeting a Nisei Okinawan in Brazil 20 years ago. At first, I spoke to her in Japanese, but she didn't understand me. I didn't know what to do because I didn't know any Portuguese. I was at a loss for words, so I tried speaking Uchināguchi—and she responded, in Uchināguchi.
I was thoroughly surprised that a ...