Nikkei Chronicles #8—Nikkei Heroes: Trailblazers, Role Models, and Inspirations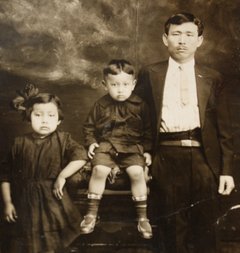 Over time, my concept of who is a hero has changed substantially, and the people I admired for their accomplishments and virtues when I was a girl are not the same people I admire today. Thanks to Pioneros (Pioneers), a database of Japanese immigrants in Peru (1899-1941), for the first time I was able to obtain information about my grandfather, Kiyoshi. This eventually led me to obtain my grandfather's Koseki (Japanese family record), and as a result I developed a clearer image of the person who I now consider my hero: my grandfather, Kiyoshi Kuwahara.
My childhood was spent ...