Nikkei Chronicles #5 — Nikkei-go: The Language of Family, Community, and Culture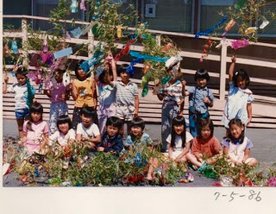 We are excited to ride the train whenever a new route is opened, but often don't consider the history of the railways and the effort that went into building them. I recently read a story about the history of Minato Gakuen, written by Rio Imamura. Until then, I didn't realize there were many struggles before Minato Gakuen successfully operated.
I learned about Minato Gakuen when Japanese classes were still held at Miramar College so it must have been in the early phase of development for Minato. My husband and I relocated to San Diego from Kentucky in 1977 ...