Speaking Up! Democracy, Justice, Dignity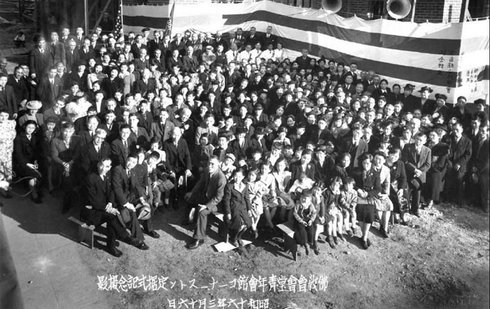 My father was the resident minister of the Seattle Buddhist Church. The construction of the temple on 14th Avenue & Main Street was nearing completion. It carried a heavy mortgage and payments had to be made. A cornerstone laying ceremony was held on March 16, 1941. These jubilant members had no idea that WWII would start later that year to disrupt their lives.
War broke out between Japan and the U.S. with the bombing of Pearl Harbor, HI on December 7, 1941. Dad was arrested by the F.B.I. in the Spring of 1942. The below is his mug ...