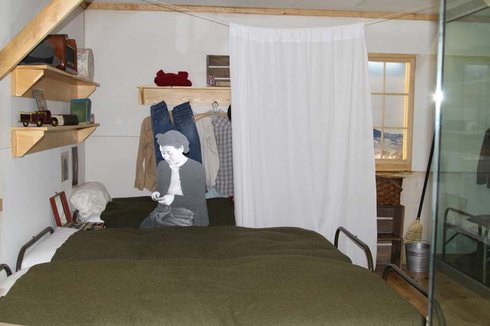 No person shall be deprived of life, liberty,
or property without due process of law.
—5th Amendment of the United States Constitution.
What would it be like to have your government move you to a strange place and lock your entire family behind a wire fence? That's the question the two-year-old Heart Mountain Interpretive Center explores.
Located on a lonely, windswept plain about 15 minutes from Cody, Wyoming, Heart Mountain was one of several "relocation centers" the U.S. government established during World War II where Japanese residents, many of them born in this country and U.S ...