Kizuna 2020: Nikkei Kindness and Solidarity During the COVID-19 Pandemic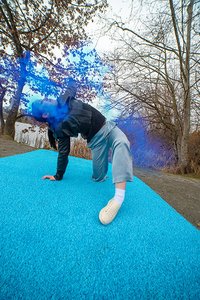 VANCOUVER — Beautiful, otherworldly domes, filled with artistic displays of lanterns, light, tulle, and wings, illuminated downtown Vancouver this March.
Called "The Love Bubble Project," the pop-up art installation included over a dozen "love bubbles" placed around downtown Vancouver for the public to discover each Thursday, Friday, and Saturday. On Fridays, the love bubbles came to life with dancers performing inside. Within one of those love bubbles, creating improvised dance by responding to the music, people passing by, and the night's energy was dance artist Jennifer Aoki.
"They've created these little worlds," Aoki tells Nikkei Voice in an interview ...