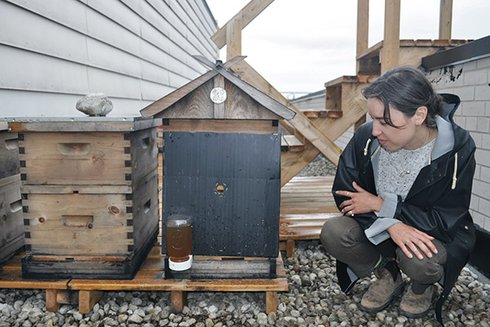 TORONTO — Mariko Kawano's apiary, Heiwa Honey, is a project three generations in the making, and combines her Japanese heritage with her passion for beekeeping.
Heiwa means peace and harmony in Japanese and is the philosophy Kawano brings to her beekeeping.
While showing her apiary on the rooftop of the Japanese Canadian Cultural Centre, she pauses to help a bee stuck on its back. Gently, she guides the bee back to the opening of the hive, where it flies in and continues on its way.
"Even just one bee, it's a living, breathing thing that, to me, is still ...