Imagine Little Tokyo Short Story Contest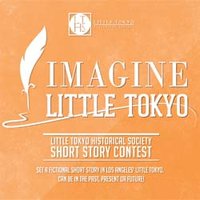 It was Saturday evening. Mitsue Yamashita's fingers moved nimbly over a pair of kimono panels. She threaded a needle through the autumn design, stitching the panels together which were the last to be assembled for the kimono she intended to wear for the Little Tokyo Nisei Week festivities. It was the fifth year of the worst economic downturn anyone could remember and everyone feared the festival would fail to attract people outside the Issei and Nisei community.
Mitsue and her friends sat in a circle sewing their own kimonos from fabrics imported from Japan. The other girls thought Mitsue ...