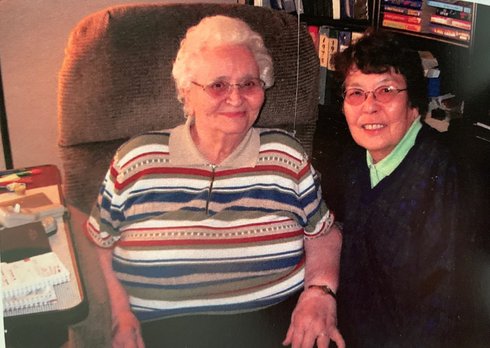 "During all of those long years of World War II, I took that Evacuation Day very personally. For me, as an eighteen year old, it was an unreasonable action by the U.S. Government that took 'my Aiko.'"

— Velora Williams Morris

This story of Aiko Ebihara really begins in the friendship forged between two families living in Salem, Oregon, prior to the start of WWII. Aiko's parents, Maki and Frank, were restaurant owners and full-time cooks at Tokio Sukiyaki, living above the restaurant in a cramped bedroom with three young children. With Aiko on the way, there was simply ...