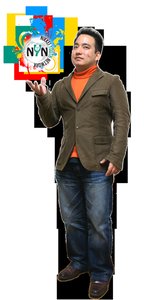 One of the people I met on my recent trip to Japan was Akira Uchimura, the Executive Director of the Nikkei Youth Network. He brought together a whole bunch of Nikkei (people of Japanese descent) from all over the world for a conference about Nikkei issues. Being one of the most interesting people I know, I sat down with Akira for a few minutes and got to know him better. These are the eight questions I decided to ask him:
Tell us where you are from and a little about yourself…
My name is Akira Uchimura, my father is Japanese ...