Imagine Little Tokyo Short Story Contest II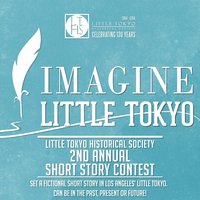 Kazuo embraced Mondays like no other, and that was because of its silence. Mondays were sweet, a sweep of semi-peace in the streets of Los Angeles. The typical street-crawlers were in school and the typical tourists at their nine to five jobs, and so Kazuo chose Monday to roam, map, conquer his neighborhoods unperturbed. Mondays were a convenience only when eighty-five of your years had passed and your company along with it. It was nice timing for those who desired solace. The old man had fit this criteria to a tee.
People talked about him, of course; no one who ...