From a Japanese American Literature Class at a German University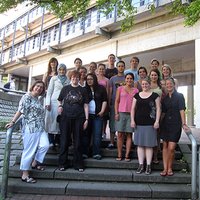 To be honest from the very beginning: When I registered for our lecture on "Japanese Americans" I had absolutely no idea of what to expect. I did not know a thing about Japanese Americans, neither about their history nor about their culture. The course description, however, sounded interesting and therefore I decided to take that course.
In the very first lesson we were introduced to the different topics in this lecture. The most striking aspects for me were the emotional and cultural influences on Japanese Americans due to their immigration to the United States. One of our very first texts ...