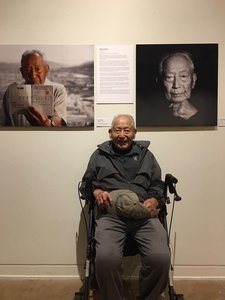 An American Hibakusha (TIME, 2020)
For the 75th anniversary of the atomic bombings in Hiroshima and Nagasaki, my film partner Sazzy Gourley and I directed a short documentary, An American Hibakusha, about my grandfather Wataru Namba, who is a US-born Japanese American survivor of the atomic bombing.
It is not widely known that there were nearly 3,000 US born Japanese Americans living in Hiroshima when the bomb dropped. Approximately 1,000 of them survived and returned to the US. 75 years later, the US government has never recognized this community of survivors.
Released with TIME magazine, this film recounts ...