Nikkei Uncovered: a poetry column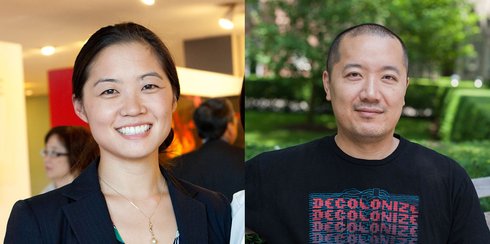 This month, we feature a visual artist based in New York, Mari Nakano, and a poet based in Los Angeles, Kenji Liu. Their writings speak to language—on words nudging a new mother to invention and genderless wordplay. There is a personal stretching and exploratory vibrancy with each of their works. Enjoy!
—traci kato-kiriyama
* * * * *
Mari Nakano is a Japanese American designer and writer, obsessive organizer, and creative problem-solver. She currently resides in New York, but has a hands-down deep pride for her home state, California. Right now, she is working on two projects—a cookbook dedicated to her late father ...