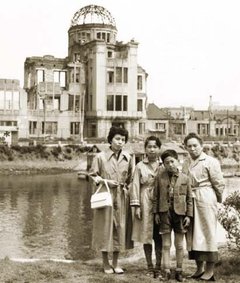 A few weeks ago, I awoke in the middle of the night and heard President Obama's familiar voice. I hadn't planned on listening in real time to his speech in Hiroshima, but his usual eloquence lured me to stay up and watch.
"Seventy-one years ago, on a bright cloudless morning, death fell from the sky and the world changed," Obama had begun his solemn address. "Why do we come to this place, to Hiroshima? … We come to mourn the dead… Their souls speak to us."
"The world was forever changed here, but today the children of this city ...