Nikkei Uncovered: a poetry column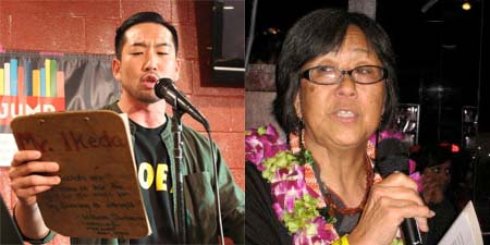 This month, we take a somewhat different turn, in presenting some prose from longtime community organizer and LA-native, Kathy Nishimoto Masaoka, and a piece meant for the spoken word stage from Hawai'i-born/Torrance-raised educator, Kurt Yokoyama-Ikeda. They both sent in pieces about their mothers and I found a yearning, discovery, and ode to their affection, however uniquely expressed over time. The pieces left me hoping they will continue to write and explore even more even about their mothers and how we find and express affection…enjoy.
—traci kato-kiriyama
* * * * *
Kathy Nishimoto Masaoka was born and raised in multicultural Boyle Heights ...