From a Japanese American Literature Class at a German University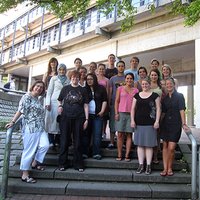 The ideals behind one of the most famous phrases in the United States' Declaration of Independence, "the right to life, liberty, and the pursuit of happiness", can be found within several short stories of Toshio Mori's Yokohama, California (Washington UP, 1949).

The author weaves different topics through his short stories, such as feelings of sadness, loneliness, restlessness, and the search for an identity and sense of belonging that stem from the immigration process. Other topics include racism, financial stresses that cause bad living conditions, including living below the poverty line. The list could go further. However, throughout all the ...