Nikkei Chronicles #4—Nikkei Family: Memories, Traditions, and Values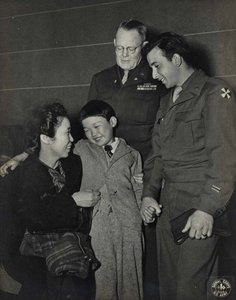 Masuo John (Matt) Koike was born in New York in 1935 to first-generation Japanese parents, Izumi and Iku, who had emigrated from Japan. Before moving to the United States, Masuo's father, Izumi, classically trained as a chef in Paris. In the Bronx, Masuo's parents owned and operated several small restaurants.
At a young age, Masuo accompanied his mother to Yokohama, Japan, for an extended visit with his grandparents. Unfortunate circumstances required that his mother return to New York, leaving Masuo to stay with family. In the months to come, Masuo's older half-brother, Satoshi, was to accompany Masuo ...