Obon Festival - Kamuela Hongwanji
Kamuela Hongwanji
65-1110 Mamalahoa Hwy
Waimea, Hawaii, 96743
United States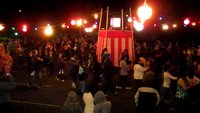 Enjoy Kamuela Hongwanji's 2018 obon festival, a night of celebration through food, dance, and song! Come to experience the best of Japanese, Hawaiian, and American culture in this summer tradition of honoring the ancestors. Join the community for a time of family, friends, and fun!
Saturday, 8/18 - 7:00 p.m.; service: 6:00 p.m.
Phone: (808) 885-4481

daniyang8 . Last modified Jul 17 2018 11:05 a.m.
---