Obon Festival - Paauilo Hongwanji
Paauilo Hongwanji
43-1477 Hauola Rd
Paauilo, Hawaii, 96776
United States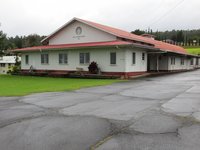 Don't miss the 2018 Paauilo Hongwanji Obon Festival this Saturday, July 14th! Come to experience the Japanese tradition of obon, a summer festival honoring loved ones who have come and passed. Celebrate the summer season with family and friends, food and drink, and, of course, music and dancing! Fun and games for you and the keiki!
Saturday, 7/14 - 7:30 p.m.; service: 6:30 p.m.
Phone: (808) 776-1369

daniyang8 . Last modified Jul 12 2018 1:55 p.m.
---