On the Veranda: Ojama
JACCC Garden Room
244 S. San Pedro Street
Los Angeles , California, 90012
United States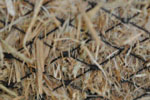 Landscape architect and public artist Calvin Abe presents his unique prespective on the natural and manufactured world, and how it influences his work both professional and artistic.
Also do not miss Ojama the art installation, where Abe will use straw wattle, a natural material commonly found on construction sites, to express the disturbance swe find within landscape sites.
JACCC Garden Room
$20 General Admission
$18 Seniors and Students
$15 JACCC Members
*Space limited. Reservations highly recommended.
For more information or reservations call Gavin Kelley at (213) 628-2725 ext. 133

mkochiyama . Last modified Jun 26 2011 11:11 p.m.
---