Imagine Little Tokyo Short Story Contest II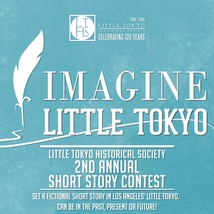 It wasn't like Mr. Muncznik to get lost. Then again, his mind wasn't what it used to be.
Every Sunday, he would take the bus to visit his old friend, Berek, in Pasadena. On this particular Sunday, however, his mind had slipped, causing him to get off far earlier than he anticipated. Now, he found himself wandering the streets of Little Tokyo.
Despite the fact that he was lost, Mr. Muncznik delighted in the sights with a kind of fascination. In the nearly sixty years he'd lived in Los Angeles, it was seldom that he ever ventured much farther than …