APA Spotlight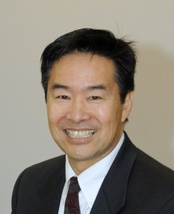 Tom Ikeda is the founding Executive Director of Densho: The Japanese American Legacy Project. Using web technology, Densho provides access to over 400 video testimonies, 10,000 historical photos and documents, and in-depth teacher resources to explore principles of democracy by examining the World War II experiences of Japanese Americans.
[inline:Tom-300x370.jpg]
Densho—a Japanese term meaning "to pass on to the next generation," or to leave a legacy—seeks to educate young people and inspire them to act in defense of liberty and the highest values of our country.
In addition to leading the organization over the last 14 years, Tom has …