Nikkei Chronicles #8—Nikkei Heroes: Trailblazers, Role Models, and Inspirations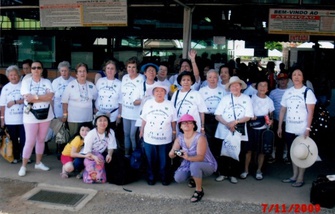 Miyoko Fujisaka was born in Osaka on September 24, 1924. The third daughter of Sadakichi and Kuri Kawauchi, she came with her family to Brazil, aboard the ship La Plata Maru, arriving at the port of Santos on January 9, 1933.
The family was then sent to work on a farm in the northwestern region of the state of São Paulo, where they planted and harvested coffee and cotton.
While her parents and two brothers worked in the fields, the girl Miyoko stayed at home, taking care of her little sister and doing the housework.
In 1941, following the …