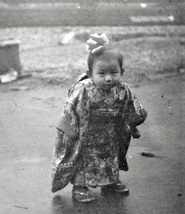 I was orphaned in my 60's. I do not have the luxury of that place Robert Frost describes: 'Home is the place where, when you have to go there, they have to take you in.'
I have created my own home. It is not a physical address.
When I wrote to my three younger siblings after our father's death, observing that we are all orphans now, no one replied. To this day I am only in touch with my brother.
Since my son Jude's death, I do not have living children for whom I am able to create that space. …