Origami with Ruthie Kitagawa: Floral Cards
Japanese American National Museum
100 North Central Avenue
Los Angeles, California, 90012
United States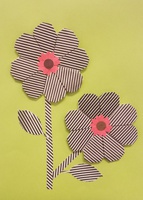 Learn from JANM's resident origami expert Ruthie Kitagawa how to make a card adorned with cheerful origami flowers.
Space is limited to 15 participants. Advance purchase of a ticket is required. $12 non-members, free for JANM members. Museum admission included.
Tickets availabe >>
This workshop is made possible in part by a grant from the City of Los Angeles, Department of Cultural Affairs.
In the Nancy K. Araki Community Education Center
Check janm.org for updates.

JANM . Last modified Sep 14 2018 10:03 a.m.
---