Hapa Japan Film Screenings: A Double Feature - Hapa Japan 2013 Festival - Day 2
Japan Foundation
5700 Wilshire Boulevard
Los Angeles, California, 90036
United States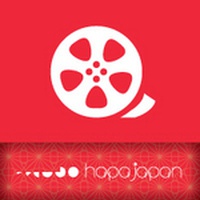 Summary:
An evening film screenings event featuring Found in Translation (2005) and The Power of Two (2011)
Description:

Found in Translation (2010)
A post-screening discussion with director, Masahiko Fox
Power of Two (2012)
A post-screening discussion with documentary subjects Anabel "Ana" Mariko Stenzel & Isabel "Isa" Stenzel Byrnes


Co-sponsored by the Japan Foundation, Los Angeles
---
More on HAPA JAPAN:
A FREE FESTIVAL CELEBRATING MIXED-RACE AND MIXED-ROOTS JAPANESE PEOPLE AND CULTURE!
Come join us at from April 2-6, 2013 in Los Angeles for a concert featuring hapa artists, a comedy night at East West Players, readings by award-winning authors, a historical exhibit at the Japanese American National Museum, film screenings of great documentaries, and a 2-day academic conference at USC.

athenamari . Last modified Feb 01, 2013 6:13 p.m.
---