Target FREE Family Saturday: Faces + Places
Japanese American National Museum
100 N Central Ave
Los Angeles, California, 90012
United States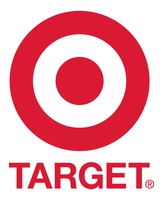 FREE ALL DAY!
Enjoy a fun day of travel-themed activities & crafts!
* * * * *
SCHEDULE:

11:15am – 12:15pm: Family Little Tokyo Walking Tour (10 people max)
11:30am • 12:30pm • 1:30pm • 2:30pm • 3:30pm
30-minute kid-friendly Japanese language classes by the Beverly Hills Lingual Institute (10 people max per class)
12pm: Asian-themed candy buffet by Sweetlips Design (while supplies last, for children only)
1pm – 4pm: Make your own version of Kidding around the Kitchen's award-winning citrus sunshine faces
1pm – 4pm: Let Party Face airbrush your face! (for children only)
2:30pm – 5:30pm: Special Free Family Little Tokyo Gastronomy Tour by Six Taste Tours (families only, 14 people max)

* * * * *
ALL DAY CRAFT ACTIVITIES:
• Make a travel bag for your summer adventures
• Decorate a journal to capture travel memories
• Ruthie's Origami Corner: origami jet plane
* * * * *
*SPECIAL! Fill out our family survey and get a free Metro token for your family! (While supplies last)
* * * * *
For more information, visit janm.org/target.
Generously sponsored by Target, these special Saturdays are filled with fun activities giving families unique ways to learn, play, and grow together.

JANM . Last modified May 31, 2012 10:05 a.m.
---