Play Reading of PAINTING BY NUMBERS
Lankershim Arts Center (a k a The Road Theatre)
5108 Lankershim Blvd
North Hollywood, California, 91601
United States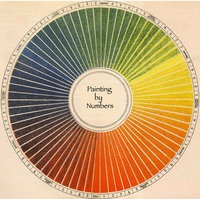 A Staged Reading of:
PAINTING BY NUMBERS
by Leslie Ishii and Karen Samski
Directed by Michelle Spears

What chance does the heart and mind have in the struggle between old conventions and inevitable change? You either break free or break down. What will it be for Kit Yamamoto? In Painting by Numbers, we take an Austen-esque turn around the room with the Yamamoto's, a 21st-century Japanese American family. The public face is the modern model minority. But behind closed doors the stereotype of two generations is broken. And it's not what you think...
DATE: Monday, July 5, 2010
TIME: 8:00 p.m.
LOCATION: The Road Theatre at the Lankershim Arts Center
5108 Lankershim Blvd
North Hollywood, CA 91601
ADMISSION: FREE
Performed by
Kimiko Gelman
Lisa Fredrickson
Fran Bennett
Karen Lew
Paul Nakauchi
Lane Nishikawa
Ewan Chung
Greg Watanabe
Lynn Clark
Helen Ota
John DeMita
Blake Kushi
James Dyer

Kagemusha . Last modified Jul 09, 2010 12:15 p.m.
---