San Jose Taiko Open Auditions
San Jose Taiko Studio
150 S. Montgomery Street
San Jose, California, 95110
United States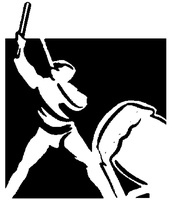 San Jose Taiko is a world-renowned arts company that performs across North America and the globe sharing the dynamic art form of taiko drumming. We are looking for potential talent to join our training program which feeds into our professional company. Taiko experience is preferred, but not necessary.
San Jose Taiko's performance style is a fusion of athleticism, musicianship, dance, and martial arts. Ideal candidates are experienced in at least one of these disciplines. Interested in challenging yourself and becoming a part of our cultural arts community? Join us for an hour-long audition to find out!
WHEN: Saturday, October 29th, 2011 - 9:30AM
AUDITION FEE: None
REGISTRATION: Call 408-293-9344 to pre-register. Pre-registration is highly encouraged although walkups will be accepted. If you need to reach us on the morning of the audition please call the studio phone at 408-279-2780.
LOOKING FOR: Ages 18 and up. Taiko experience recommended but not required.
WHAT TO BRING: Comfortable clothes. Workshop will be done in bare feet.
INFORMATION: Visit our OPEN AUDITION FAQ page , email taiko@taiko.org or call 408-293-9344.
"LET'S SAY I MAKE THE OPEN AUDITIONS CUT. WHAT IS THE TRAINING PROCESS LIKE?" you ask?
Visit our Audition Process FAQ page.

San_Jose_Taiko . 更新日 9月 01 2011 12:36 p.m.
---