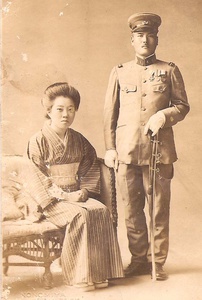 Conversation with My Mother

How much fabric was left?
Not much. Boro-boro, Obaasan said. Shreds.

And your mother recognized her by the fabric
Yes.
If the fabric was in shreds, she was almost naked?
No, she wore white cotton undergarments.
And they still covered her body?
They covered her body.
They weren't torn like her blouse and pants?
They covered her body.
What did the pattern of the fabric look like?
I don't remember, but it couldn't have been beautiful.
The emperor forbade decorative dress during the war.
So the pattern wasn't …