Target FREE Family Saturday: Construction Zone
Japanese American National Museum
100 N Central Ave
Los Angeles, California, 90012
United States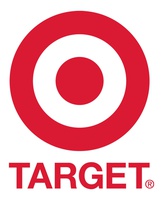 FREE ALL DAY!
Enjoy a day of fun for the whole family. This month's theme is building and architecture.
Generously sponsored by Target, these special Saturdays are filled with fun activities giving families unique ways to learn, play, and grow together.
ALL DAY CRAFT ACTIVITIES:

Create a map collage of your neighborhood
Construct a wacky building out of a variety of materials. The crazier the better!
Ruthie's Origami Corner: Make and decorate an origami skyscraper!
SCHEDULE:
11 AM – 5 PM: Participate, learn and have fun in our newest exhibition Xploration Lab. Be sure to check out the new kids corner!
11 AM – 4 PM: Little Tokyo Model Building workshop with Place It!
12:30 PM: 30-minute tour of our Historic Building, the former home of the Nishi Hongwanji Buddhist Temple (15 max)
1 – 2 PM: Interactive workshop with Place It (first come, first serve, limit 25 students)
1 - 4 PM: Kidding Around the Kitchen will help you construct and build your own homemade trail mix.
2 PM: An Intergenerational Book Reading: Making Home from War and My Dog Teny
Making Home from War—Edited by Brian Komei Dempster, the long-awaited sequel to the award-winning From Our Side of the Fence. Written by 13 Japanese American elders, it is a collection of stories about their exodus from concentration camps into a world that in a few short years had drastically changed.
My Dog Teny—Written by Yoshito Wayne Osaki and illustrated by Felicia Hoshino. A new children's book based on the true story of a boy and the dog he left behind during evacuation.
3 – 4 PM: Interactive workshop with Place It! (first come, first serve, limit 25students)
3 PM: An Intergenerational Memoir Arts Workshop
Join editor Brian Komei Dempster and illustrator Felicia Hoshino in a creative collaboration workshop. Bring a friend or family member and a memory that may be in the form of a photo, a letter, an artifact, or short writing reflection. Come create a recollection of life before, during, or after WW II to share with others. No experience necessary. Reservations requested. Suggested material donation: $5 (paid to instructor).
For more information, visit janm.org/target.

JANM . 更新日 2011年1月3日
---