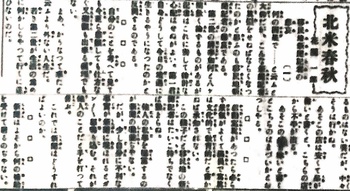 The last part shared articles by a female employee of the North American Times, the 5000th anniversary issue and the increase of the subscription fee. This part features articles of Sumiyoshi Arima as Chairman of the Japanese Association and a newspaper reporter.
SUMIYOSHI ARIMA—CHAIRMAN OF THE JAPANESE ASSOCIATION
After Sumikiyo Arima retired, his eldest son, Sumiyoshi Arima, took over the position of president and publisher of The North American Times. He also became chairman of the Nihonjinkai (Japanese Association) in 1932; staying active in the Seattle Japanese community.
On March 3, 1938, Sumiyoshi Arima was re-elected as …