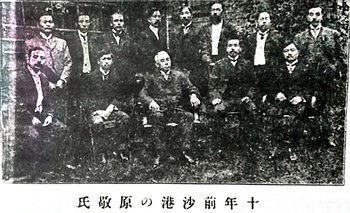 The first chapter featured articles related to the early days of Seattle from around 1850. Here, the focus is Japanese immigrants who first went to Seattle around 1890.


The Pioneers of Japanese Businesses
Around 1890, Japanese people began landing in Seattle and starting various businesses. These individuals laid the foundations for later Japanese society in the area. The 1928 edition of the Hokubei Nenkan (North American Yearbook) introduces the pioneers of Japanese businesses in Seattle. Manjiro Morita and Masajiro Furuya are two who are profiled in The North American Times about their great achievements.

Manjiro Morita
In the November 2, …