Nikkei Chronicles #5—Nikkei-go: The Language of Family, Community, and Culture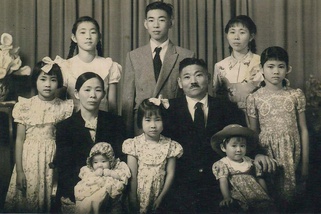 Koná goroshono tyomém shensheiga kawashita – será que algum nikkei entenderia esta frase?
Trata-se de uma mistura de dialeto com palavra em português, mas com pronúncia japonesa, cuja tradução seria: O professor mandou comprar um caderno assim grosso.
Normalmente eu me apresento como uma bastense nata, nascida e criada em Bastos, a cidade mais japonesa do Brasil. Portanto, vou compartilhar aqui um pouco do Nikkei-go que aprendi desde que nasci.
Lembro-me de uma série de frases que eu usava no dia a dia e, mesmo agora que se passaram tantos anos, se eu não me policio, estou usando-as sem o …