Speaking Up! Democracy, Justice, Dignity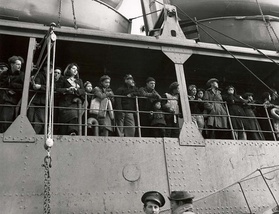 "I just want it to go in the history books."
—Mary Bourdukofsky, Aleut American internee

The reach of empathy is determined in part, I believe, by the sharing of memories. As much as our individual natures and experiences, inherited perceptions of the world around us shape our responses to both historical and contemporary events.
Who we were influences who we are—and how well we relate as members of a larger society.
But what if our memories are lacking?
Hired to produce a …