Nikkei Chronicles #10—Nikkei Generations: Connecting Families & Communities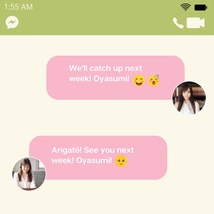 "Jyā mata raishū ne!"
"See you later!"
The Zoom call ends, and I finally head to bed.
Another long day has passed for the both of us. Meetings, deadlines, teaching. Otsukare sama!
As I lie on my bed, staring into the dark abyss above, I reflect on how the day went, and the things I need to prepare for tomorrow.
How did we get here? By here, I mean co-founding Japanese for Nikkei and trying to advocate the importance of creating Nikkei spaces for language learners to thrive. For so long, I've been trying to run in …