Nikkei Chronicles #2—Nikkei+: Stories of Mixed Language, Traditions, Generations & Race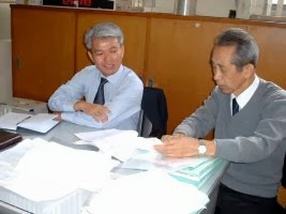 Last May 23, I completed 10 years as Administrative Secretary General at the Brazilian Society of Japanese Culture, known as Bunkyo. In December 2006, the full name of the institution was changed to Brazilian Society of Japanese Culture and Social Services, but that's a topic for some other time.
May 23 is an important date for the city of São Paulo. On this day in 1932, four young students were murdered by federal government forces, an event that led Paulistas1 to join forces in the fight against the burgeoning Getúlio Vargas dictatorship.
[inline:nakashima1.jpg]
I succeeded Senichi Adachi, who held …