A Yonsei's Reflections...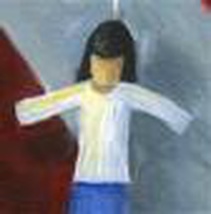 "Seek out the significance of your problem at this time. Try to understand." —fortune from a recent cookie

The universe is trying to tell me something. Lately, I've been getting these "signs" that are telling me that I need to take a step back and look at the bigger picture. After a crazy and hectic summer, chock full of things both in my professional and personal life, I've been noticing these little clues with more frequency. They offer a path away from feelings of being overwhelmed. A lifeline sent to me through a fortune cookie.
At work, there have …