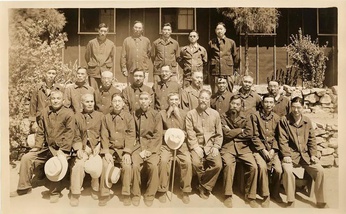 WOODLAND, Wash. — Morning sunlight spilled into the garage, illuminating a bent figure, about 5-foot-2. George Tsugawa was plucking weeds from potted plants. At 99, he still helps with the family-run nursery.
Tsugawa Nursery, minutes from his home, is a marvel of floral carpets, Japanese maples and fairy-like bonsai forests, drawing garden enthusiasts from across the Northwest.
But in addition to its inviting, multicolored beauty, the nursery holds a story of hardship and hope during wartime. Its founders, George and his late wife Mable, were both Japanese-American prison camp survivors.
Seventy-five years ago this week — Sept. 2, 1945 — …