Nikkei Chronicles #4—Nikkei Family: Memories, Traditions, and Values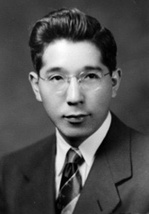 This is the story of a rank-and-file supporter of the Heart Mountain Fair Play Committee, one of the many never named who chipped in two hard-earned 1944 dollars to the defense fund for the young draft resisters.
His name was George Yoshisuke Abe, and yes, he was my father. Dad died in his sleep on April 1, his last laugh on all of us. He was 91.
In preparing for his service, I revisited a chronology he wrote some years ago, and was startled to discover something I'd completely overlooked: Dad was in fact a no-no boy.
This is what …