The Real Lives of Origami Figures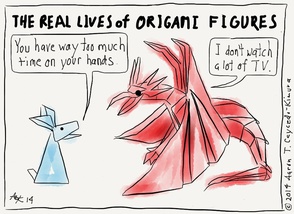 Sometimes when I do something playfully creative, someone will say that I have "way too much time" on my hands. First of all, it doesn't always take a lot of time to implement creative ideas, and if it does, what better way to spend my time!
*This cartoon was originally published on INFJoe on May 15, 2014.