I am Japanese Canadian on both sides of my family. Following the WWII injustices suffered by the community, my grandparents moved to Toronto, hoping for a better future. Two generations later, my extended family is humungous. Since we all live in Toronto, I grew up surrounded by my family and their food. Sometimes we meet at our go-to restaurants (usually Japanese places). But usually we have potlucks with family favourites that have been passed down through generations, like my grandmother's chicken chow mein. We share our latest discoveries of hidden gem restaurants and make plans to try them together.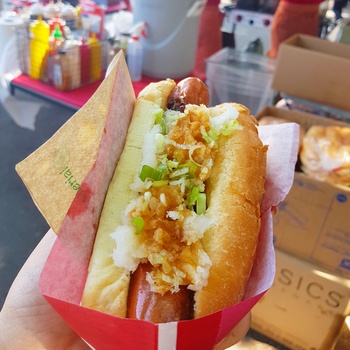 Well trained by my family, I carry my love of food wherever I travel. I plan my itinerary based on the number of meals in a day and the distance between food places. So when I moved to Vancouver for the summer, I equipped myself with a list of food recommendations and made many promises to friends and family to post on Instagram.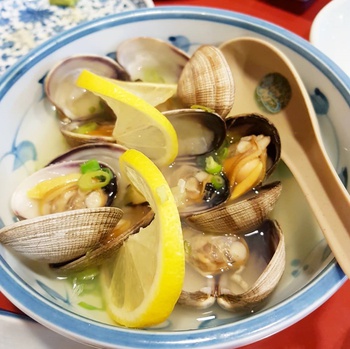 I was hired as an archives research associate with the Landscapes of Injustice project, which uncovers the history of the Japanese Canadian dispossession. I saved money by packing lunches for work at the Nikkei National Museum where I was based and eating at home during the weekdays. On weekends, I ate my way through my list. Among the most memorable foods were a grated radish veggie dog from Japadog, a salmon burger at Hi Genki, shrimp ceviche at Guu, salmon from the Powell Street Festival bake, steamed clams in sake at Miko Sushi, and a shrimp katsu burger from Mogu (twice).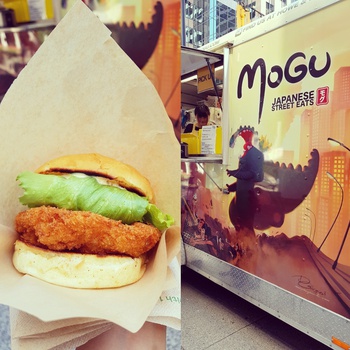 As with all my trips, when I came across unbelievably delicious food, I tried to imagine what life would be like if I could eat that food every day. In Vancouver, these musings were particularly meaningful. In an alternate world, I could have grown up on this food. In that imagined history Japanese Canadians were not forced from the coast, my grandparents finished their degrees at the University of British Columbia and found work in their birth city. Vancouver's food would have been just part of my family's tradition.
Growing up in that ideal history, I could have gone to the Powell Street Festival every year with my parents and eaten Japanese street foods. With access to cheap, fresh, melt in your mouth sashimi, perhaps I would have chosen to become pescatarian sooner. My grandmother might have passed on a recipe for salmon rather than her chicken chow mein. My parents could have sent me to buy Japanese groceries at konbiniyas instead of searching for similar foods in Korean and Chinese supermarkets. My grandparents might not have been embarrassed to teach my parents Japanese and they, in turn, would have taught me. Simple, everyday things might have been different, like being able to read furikake packages to know what flavour I am buying.
Toward the end of my summer work contract, my cousin, my mother, my uncle, his partner, and I all found ourselves in Vancouver for one overlapping evening. We met to eat, of course. We went to Momo Sushi for sashimi. As we made plans to shop at the konbiniya afterwards, I was struck by a thought. Our serendipitous get together could have been a regular Wednesday night check in with my family.
As I pack my souvenirs (all senbei from Daiso) to travel home to Toronto, it's just some food for thought.
*This article was originally published in Nikkei Images in Volume 23, No. 2 in 2018.